Our

No Win, No Fee


Guarantee

Essentially, this means that we promise the client that they will not be responsible for any costs or fees until we win their case. This is also known as working on a contingency basis and includes advancing the costs necessary for your case to be successful.

Your compensation award will cover our pre-agreed fees if our team is successful in winning your case, and our Orange County personal injury lawyers have an impressive success rate. If we don't succeed, you won't owe us anything. It's a win-win situation for everyone.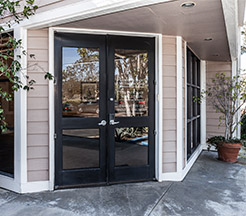 Perseverance: While other attorneys might not want to invest as much time and effort to tough cases, we fight to the finish for each and every client, never giving up until we have achieved the most desirable outcome.
Personalization: Our attorneys take the time to get to know each client personally. You will always be treated as a person, not a case number. We have found that this individualized attention can have a huge impact on the outcome of a personal injury or accident case.
Communication: We offer complete transparency throughout the entire process, maintaining direct communications throughout the entire course of the case. When you contact our firm, you will speak directly with an expert attorney. You'll never be left worrying or wondering what to expect.
Risk-Free Representation: Our consultations are always free, and you won't pay a penny for our services unless we obtain financial rewards on your behalf.
What Our

Clients Are Saying
"The law offices of Brent Caldwell is one of the absolute best in Huntington Beach and all of Orange County. We have been working with this office for over a decade and our patients have been extremely satisfied. They appreciate their effective communication, efficiency and ability to settle cases. Being in an accident is very stressful and injuries are often sustained. The Law Offices of Brent Caldwell take the stress off of their client so that they make focus on healing. We appreciate Brent, his staff and are thankful to have this office to work with!"
- Jennifer C., via Yelp
"This is a HUGE THANK YOU to Brent Caldwell for handling my case with such professionalism and amiability! He made me feel so comfortable throughout the whole process, and kept me informed through emails and personal phone calls every step of the way. I would recommend him to anyone and everyone who is in need of a super personable, professional, and successful lawyer! Thank you Brent!"
- Shelby B., via Yelp
"The Law Offices of Brent W. Caldwell is my go to for personal injury advice and representation. Specifically Brett Shegda, who has been a huge resource to me and my clients since early 2015. In an industry saturated with attorneys who are chasing the money, Brett actually cares, and takes the time to learn more about the client and how he can help. Not every client has a case, but Brett is my hub for all things related to Personal Injury. I know i can trust him, and this is what counts."
- Robert M., via Yelp
"Im always cautious of personal injury attorneys. Ive heard that they will take all the settlement money and you would be better off without one. This is what insurance companies want you to think. Brett Shegda is the attorney that will fight to get what you deserve. Hes honest and fair and takes a genuine interest in his clients which is rare in this field. When any of my friends get hurt in car accidents or anything else i always refer to Brett so the insurance companies dont give them the run around. I suggest you call him early in the process and he can tell you what he can do for you. The earlier you call him the more he can do!"
- Joseph K., via Yelp
"This law firm is top notch. Brett is incredible attorney. He is so patient and detail oriented. He made me feel so comfortable from beginning to end! He knows his stuff and truly is the best of the best!"
- Lindsay S., via Yelp
The Law Offices of Brent W. Caldwell is proud of the trial record that we have established since the firm began. We have a proven record of winning results on behalf of our clients. With the commitment and dedication of our attorneys and staff, we look forward to continuing our success and to helping our clients in the future. These are examples out of a small sample set of our cases. Please keep in mind that every case is fact specific and different, and that these verdicts and settlements do not represent what we may be able to obtain for you in your specific case.
Orange County Personal Injury Lawyers
When you or a loved one have suffered injuries due to something that another party did or failed to do, you may be eligible for financial compensation. The process that you would follow to assert your right to damages is called filing a personal injury claim. As an injured accident victim, there are plenty of people and parties who are a part of the process who are trying to deny you your rights to full and fair compensation. This is why you need to hire an Orange County personal injury lawyer to fight for you.
Holding someone accountable for what they did is not always an easy process. Combine that with the fact that you are injured and dealing with other stresses, and you need the help of an experienced attorney who will handle the process and fight for you. Otherwise, you could be stuck in a situation where you are dealing with an unfamiliar process and going up against knowledgeable companies that handle these matters every day. All the while, you are dealing with disruptions in your life. 
The right Orange County personal injury attorney can give you practical legal advice while handling the details of your case, allowing you to focus on your physical recovery.
Personal Injury Cases We Handle
Personal injury law is a very broad umbrella that encompasses many different types of injuries and causes of those injuries. Many types of accidents and injuries that you might suffer in your daily life could be covered by this legal area, and many personal injury claims arise from:
These are all common occurrences in the Orange County area, and many accidents lead to personal injury claims. 
In every personal injury case, there will be two issues:
Liability - Is someone else responsible for your accident? In other words, did another party's

negligence

cause you injury?
Damages - How much should you be paid to compensate you for your losses and suffering?
Each of these could be in dispute in a case. There could also be no dispute about who was to blame for the accident, but the defendant is not offering you enough money to fairly compensate you for your damages. An attorney should navigate both of these challenging situations.
The Process of Receiving Financial Compensation For Your Injuries
Many people come to us asking how soon it would be before they have a check in their hand for their injuries. As much as we would like to give our clients a definite answer, we are obligated to give them a realistic description of the personal injury process. The truth is that the personal injury process can take months or even years to unfold, and the time needed to resolve each claim can vary widely. 
The process could begin in the days immediately following your injury when you first speak with the insurance company. However, before you even begin to do anything, you should start by hiring a personal injury lawyer to protect your legal rights. Having the right representation as early as possible can improve your chances of obtaining full compensation.
Filing a timely claim with the necessary insurance companies is the quickest way to getting the money that you need. However, you should know that the insurance company does not make it easy for you. Assuming that the insurance company concludes that you can receive compensation, they will likely offer much less than you deserve. Your attorney would then try to negotiate a higher settlement on your behalf. Know that you may need to go through a lengthy negotiation process to get what you deserve.
If you cannot reach a settlement with the insurance company, your attorney would file a personal injury lawsuit on your behalf. This would mean that your case would move into the civil court system.  
How Your Personal Injury Case Is Proven
Receiving financial compensation for your injuries depends on whether someone else was negligent. Therefore, you need to prove that someone else owed you a duty of care and acted unreasonably under the circumstances. 
Your personal injury case may come down to both what you and the other person were doing in the lead-up to an accident. "Acting unreasonably" is open to a number of interpretations. What you need to do is present evidence that shows that someone else did not act as a reasonable person would under the circumstances.
Here are some examples of things that would be considered unreasonable behavior that could cause someone else to be found liable:
A driver speeding, making an illegal turn, or rear-ending you
A property owner who does not repair a broken stair railing within a reasonable amount of time after discovering it
A product manufacturer who sells you a product with a design or manufacturing defect
A dog owner whose dog bites someone
A store owner who does not clean up a spill in the aisle when they knew or should have known about it
However, in many of these cases, you may find yourself in a situation where you say one thing, and the defendant says something different. Then, you would need evidence of what happened to support your claim.
In a personal injury case, the standard of proof that you must meet is less than the one used in a criminal case. The good news is that you do not need to prove your case beyond a shadow of a doubt. All you need to do is show is that it was more likely than not that the other person was negligent.
Your personal injury lawyer may use some of the following evidence to prove your case:
A police report from your accident
Photos from the scene of your injury
Witness testimony
Testimony from a medical or scientific witness
Your medical records
You may also need to prove what you were doing at the time of your accident because the defendant may try to argue that you caused your own injuries. 
What Your Personal Injury Lawyer Can Do
We've already discussed certain steps your Orange County personal injury lawyer can take during the claim process. In reality, we do even more than that to help you. From the moment that you speak to us, we act as your guide through the process. We understand that most of our clients do not have any experience with a personal injury case. Our job is to be a counselor throughout. Our lawyers pride themselves on our responsiveness and the level of effort that we go to in order to educate our clients and keep them informed. After all, you need to be in the best position to make decisions about your case. 
In addition, we will fully investigate your case once you hire us to be your attorney. Your lawyer will speak to witnesses, examine photographic evidence, and gather proof that you could use to show that someone else was responsible. This is something that would be difficult for you to do on your own, even if you were not injured.
What Your Personal Injury Case Is Worth
One of the first questions that many people ask us at the initial consultation is how much they can receive in compensation. This is for good reason, as the average accident victim is struggling financially because they often cannot work, and they are buried under bills. 
As your attorney, we would tell you that your compensation depends on your own particular circumstances. Knowing how much your case is worth is one of the major reasons why you would need to hire a personal injury lawyer. 
The insurance company knows the value of your case practically to the penny. They often make money by settling cases for far less than they are worth because claimants do not have the same knowledge. We put you on an even playing field with the insurance company by telling you how much you should receive in a settlement or court case. This keeps the insurance company from getting away with lowballing you in a settlement offer. However, you can still count on at least their first offer to be an attempt to see what you would be willing to accept quickly. 
With that in mind, your own recovery is based on a number of factors. The goal of personal injury damages is to put you in the same position as you were in the moment before your injury happened. While your health cannot be restored, money becomes the substitute for everything that you had taken away from you. Not only should you get paid back for the actual money that you lost from not working and medical bills, but you are also compensated for your pain and suffering.
Here are the possible damages that people might recover in a personal injury lawsuit:
The cost of your past and future medical bills that came out of your pocket
Lost wages for time missed from work and any reduction in your earning capacity
Pain and suffering
Loss of enjoyment of life
Emotional distress
Your spouse could recover for loss of consortium
Wrongful death damages if someone was killed
Hiring a Personal Injury Lawyer Is More Affordable than You Think
With everything that your personal injury lawyer does for your case, you may think that it is a luxury that you cannot afford during this difficult financial time of your life. The good news is that personal injury lawyers do not cost you anything up front. You do not need to write us an expensive retainer check to get us working for you, nor do you need to write any check. This is because we work on a contingency fee basis.
If for some reason, your case is not successful, we will not send you a large bill, or any bill, for our services. The only way that we get paid is if you are compensated in some way, whether it is a settlement or a jury verdict. Then, we would receive a percentage of your recovery for our services that you previously agreed to. Either way, there is no risk to you. 
Tips for Your Personal Injury Case
What you do after you have been injured could have a large effect on your legal case. You could strengthen or harm your claim for compensation depending on how diligent you are after the accident. We understand that it is not always easy after you have been injured. This is why a phone call to a lawyer immediately after your injury is in your best interests.
Get medical help - The longer you wait to get your injuries treated, the more of an opening that you give the insurance company to deny your claim. They may say that your injuries were not from your accident or that you have a preexisting condition. See a doctor immediately and get a medical diagnosis that details exactly what happened to you physically and how you are suffering.
Stay organized - From the very first instant, make sure that you retain all possible documentation and keep it organized. If you are too injured to do it yourself, make sure that a loved one does this for you. A personal injury case is all about having the proof to show both liability and damages.

 
Move quickly to get legal help - Make sure to speak to a lawyer sooner rather than later. You have a limited amount of time to file your lawsuit due to the

statute of limitations

. If you miss this, you could lose the right to compensation. Make sure that the attorney that you hire has the experience necessary to handle your case. For example, if you are filing a product liability lawsuit, it would require someone with the knowledge and ability to prove what could be a complex claim.