Our

No Win, No Fee


Guarantee

Time is of the essence in a personal injury suit. Please don't wait. If you've been injured in an accident, at work, on the premises of a public location, or in any other way, call us today to set up your free consultation. You'll never know if you're entitled to compensation unless you call. We are waiting to get to work on your behalf. Contact our Huntington Beach personal injury attorneys today by calling one of our offices or e-mailing us at info@bclawoffices.com.
Contacting us through this form or the internet does not create an attorney-client relationship. Confidential or time-sensitive information should not be sent through this form.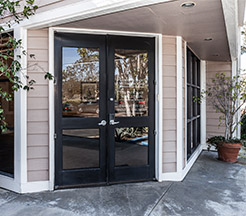 Perseverance: While other attorneys might not want to invest as much time and effort to tough cases, we fight to the finish for each and every client, never giving up until we have achieved the most desirable outcome.
Personalization: Our attorneys take the time to get to know each client personally. You will always be treated as a person, not a case number. We have found that this individualized attention can have a huge impact on the outcome of a personal injury or accident case.
Communication: We offer complete transparency throughout the entire process, maintaining direct communications throughout the entire course of the case. When you contact our firm, you will speak directly with an expert attorney. You'll never be left worrying or wondering what to expect.
Risk-Free Representation: Our consultations are always free, and you won't pay a penny for our services unless we obtain financial rewards on your behalf.
What Our

Clients Are Saying
"The law offices of Brent Caldwell is one of the absolute best in Huntington Beach and all of Orange County. We have been working with this office for over a decade and our patients have been extremely satisfied. They appreciate their effective communication, efficiency and ability to settle cases. Being in an accident is very stressful and injuries are often sustained. The Law Offices of Brent Caldwell take the stress off of their client so that they make focus on healing. We appreciate Brent, his staff and are thankful to have this office to work with!"
- Jennifer C., via Yelp
"This is a HUGE THANK YOU to Brent Caldwell for handling my case with such professionalism and amiability! He made me feel so comfortable throughout the whole process, and kept me informed through emails and personal phone calls every step of the way. I would recommend him to anyone and everyone who is in need of a super personable, professional, and successful lawyer! Thank you Brent!"
- Shelby B., via Yelp
"The Law Offices of Brent W. Caldwell is my go to for personal injury advice and representation. Specifically Brett Shegda, who has been a huge resource to me and my clients since early 2015. In an industry saturated with attorneys who are chasing the money, Brett actually cares, and takes the time to learn more about the client and how he can help. Not every client has a case, but Brett is my hub for all things related to Personal Injury. I know i can trust him, and this is what counts."
- Robert M., via Yelp
"Im always cautious of personal injury attorneys. Ive heard that they will take all the settlement money and you would be better off without one. This is what insurance companies want you to think. Brett Shegda is the attorney that will fight to get what you deserve. Hes honest and fair and takes a genuine interest in his clients which is rare in this field. When any of my friends get hurt in car accidents or anything else i always refer to Brett so the insurance companies dont give them the run around. I suggest you call him early in the process and he can tell you what he can do for you. The earlier you call him the more he can do!"
- Joseph K., via Yelp
"This law firm is top notch. Brett is incredible attorney. He is so patient and detail oriented. He made me feel so comfortable from beginning to end! He knows his stuff and truly is the best of the best!"
- Lindsay S., via Yelp
The Law Offices of Brent W. Caldwell is proud of the trial record that we have established since the firm began. We have a proven record of winning results on behalf of our clients. With the commitment and dedication of our attorneys and staff, we look forward to continuing our success and to helping our clients in the future. These are examples out of a small sample set of our cases. Please keep in mind that every case is fact specific and different, and that these verdicts and settlements do not represent what we may be able to obtain for you in your specific case.
Huntington Beach Personal Injury Attorneys
If you have been injured in an accident, you may be feeling helpless, worried and experiencing physical pain. Perhaps you're suddenly unable to work, drive, care for your family or manage day-to-day obligations. If a third party was at fault for the accident, you may be legally entitled to receive financial compensation for your pain, suffering, medical expenses and lost wages.
Whether you were injured while driving your own car, while riding as a passenger, while working or in any other scenario, the first step is to partner with a trusted personal injury attorney with a specialty in car accidents.
At the Law Offices of Brent W. Caldwell, we are committed to protecting your best interests and achieving the most favorable settlement for your case. We will guide you through the entire process, from filing a claim to negotiating with tough insurance companies to fighting for your rights in court.
Blending Determination and Compassion
A lengthy litigation process can be emotionally draining, especially when you are dealing with fallout from a traumatic personal injury. We strive to make it an empowering experience that will boost your confidence, restore your hope and get you on the road to financial and emotional healing. It's our goal to help you move forward as quickly and smoothly as possible while obtaining the justice you need to close this painful chapter of your life.
Although we approach our clients with care and compassion, we also have the strength and tenacity to fight powerful individuals, corporations, and insurance companies. We strive to obtain a favorable settlement out of court, but we are also fully prepared and willing to go to trial when needed. If court litigation is necessary, we have access to a team of experts and legal professionals to ensure the best possible results.
Although no amount of money can completely make up for the pain, suffering, and anxiety you have experienced, it can alleviate your worries by erasing pain and suffering, it can help to cover the following: lost earnings from missed work, medical expenses, physical therapy costs, and damage to your vehicle or other property.
5 Myths About Personal Injury Law
"I don't need an attorney because I only have minor injuries." You don't have to have severe or debilitating injuries to need a personal injury attorney. Actually, minor injuries are more likely to be disregarded by insurance companies, requiring legal representation to obtain your rightful compensation. If you settle for the small amount offered by insurance, you most likely won't be able to cover medical expenses. Also, minor injuries can worsen over time, when it's too late to take legal action.
"I can't afford a personal injury attorney." We work on a contingency fee basis, which means we get a portion of the financial settlement. That means if we don't win the case, you don't pay a penny. You will never have to pay any out-of-pocket fees.
"My insurance company will take care of it." Insurance companies are out to generate maximum profit and pay out the lowest possible settlements. If they do offer you compensation, it will most likely be far less than your medical expenses, missed wages and other lost money. Also, insurance companies have teams of powerful attorneys, investigators and adjusters working for them, so you have little to no chance against them unless you have an experienced personal injury attorney in your corner.
"My case is too small for an attorney." Our attorneys work on cases of all sizes. To us, the biggest accomplishment is ensuring justice for our clients, not landing a huge payday. Whether your medical expenses are in the hundreds or the millions, we're here to protect your rights and help you along the path to health and healing.
A personal injury claim can be filed anytime. There is a specific timeframe in which a claim can be filed. If you wait too long, you won't be able to pursue the compensation to which you are entitled. It's important to act quickly and partner with a personal injury attorney immediately after the accident.