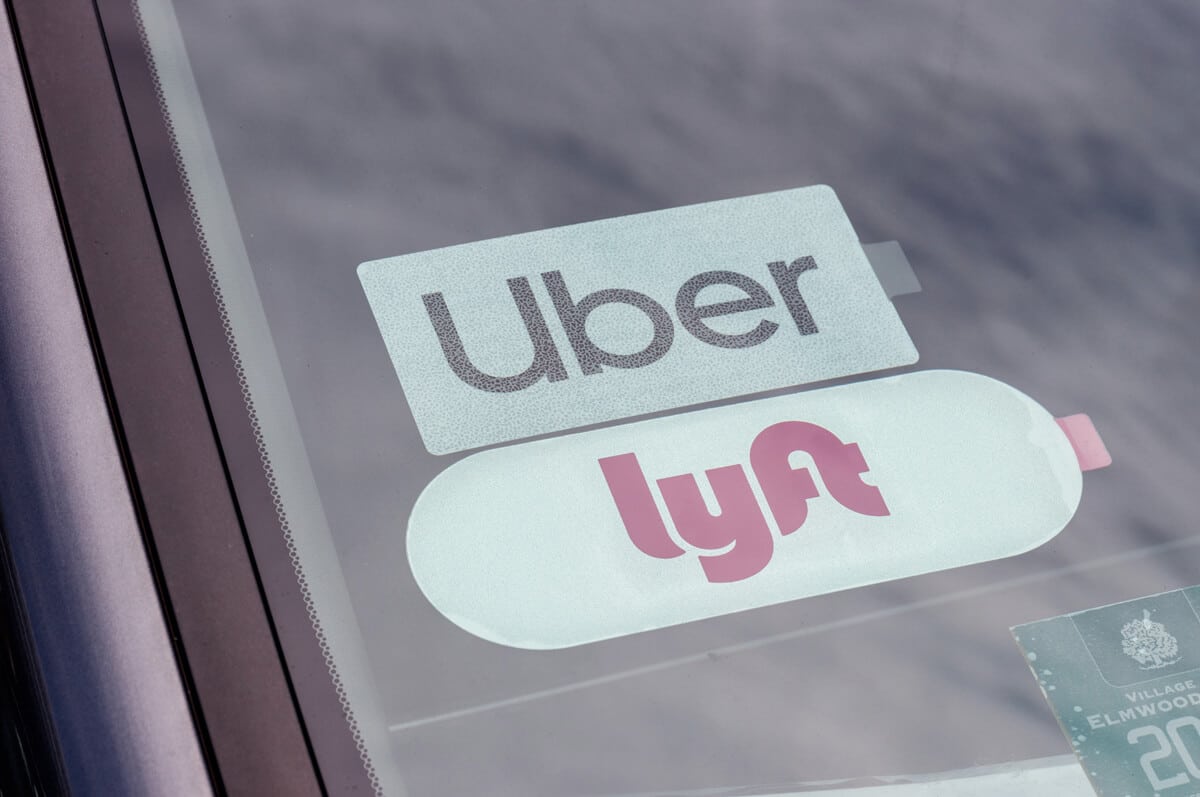 Top Rated Orange County Rideshare Accident Attorneys
Rideshare accidents are becoming an increasingly common cause of accidental injuries throughout California. Unsurprisingly, there has been significant controversy about whether and to what extent ridesharing companies like Uber and Lyft should be regulated by cities so that they can protect their citizens.
Fortunately for victims, rideshare companies like Uber and Lyft carry significant insurance policies that cover their drivers in certain situations. If you have been hurt in a rideshare accident, you should contact an experienced OC personal injury attorney as soon as you can to protect your rights.
What is Ridesharing?
Ridesharing services like Lyft and Uber allow you to use your smartphone to request and pay for a ride. You can hail an Uber or Lyft car with just the tap of a button on their app without having to call ahead first.
The company will automatically calculate your fare based on time, distance traveled, traffic conditions at the moment of pickup, and how many riders are in the vehicle already (their "surge" pricing).
Rideshare Accidents Are on the Rise
There are always going to be risks associated with using Uber, Lyft, or any other rideshare company.
But as these companies have grown in popularity and become a more common form of transportation for people across the country, so has the number of accidents involving their drivers.
According to an article from CNBC: "The National Safety Council predicts there will be nearly one million ridesharing-related injuries by 2027."
That's not even taking into account what may happen if we see another major accident like the recent death of Sophia Liu at San Francisco International Airport while picking up her family members from a flight on New Year's Eve. The driver was working for Uber when he struck and killed Liu.
Common Causes of Rideshare Accidents
There are a number of factors that often lead to rideshare accidents.
Five of the most common causes of crashes involving rideshare vehicles include:
Distraction by the driver, such as texting or talking on their phone while driving.
Driver fatigue from long hours behind the wheel (especially if they're working more than one job).
Drunkenness and drug use among drivers who were supposed to be at work sober or in control of themselves during an accident.
Road rage incidents involving other cars and pedestrians being purposefully hit by a rideshare car driven recklessly by its driver for revenge purposes; this can also happen when someone becomes angry with another person involved in the incident, like passengers.
Common Rideshare Accident Injuries
There are a number of different injuries associated with rideshare accidents, but the most common include:
Severe head trauma.
Serious spinal cord injury.
Broken bones in various parts of the body, including arms and legs; these types of broken bones can make it difficult for victims to walk or use their limbs.
Injuries caused by being thrown from a vehicle
Facial lacerations requiring stitches and other surgery depending on severity.
The Importance of Hiring an Orange County Rideshare Accident Lawyer
If you've been injured in a rideshare accident, it's important to find an Orange County Rideshare Accident Lawyer who will fight for your rights.
Not only are rideshare accident lawyers experienced with dealing with drunk driving accidents and other types of traffic collisions involving vehicles, but they also know how to deal with emotional distress that can come from getting into an accident while using Uber or Lyft.
Many lawyers have helped many people recover after being involved in a serious car wreck as well as fighting off insurance companies looking to get out of paying damages by claiming that their clients were negligent drivers.
Hiring a Lawyer Can Help You Obtain Compensation for Your Injuries
If you have sustained injuries in a ridesharing accident - whether as a passenger, motorist, pedestrian, bicyclist, or bystander - you should contact an attorney as soon as you can. If the accident was caused by the rideshare driver, the ridesharing company might be liable for your injuries.
For example, if an Uber driver has the app on, is on his or her way a rider up, or is actively giving a ride, Uber's insurance provides that driver with third-party liability coverage. If the driver does not have the app on, Uber provides no coverage. An attorney familiar with representing rideshare accident victims will be able to evaluate your case and determine who is liable for your losses.
Call Us Today to Speak with an Orange County Rideshare Accident Attorney
Rideshare accidents are very common in Orange County and across the country. If you have been a victim of a rideshare accident, contact us today to schedule a consultation.
GET THE HELP YOU NEED
TALK WITH AN ATTORNEY, FOR FREE