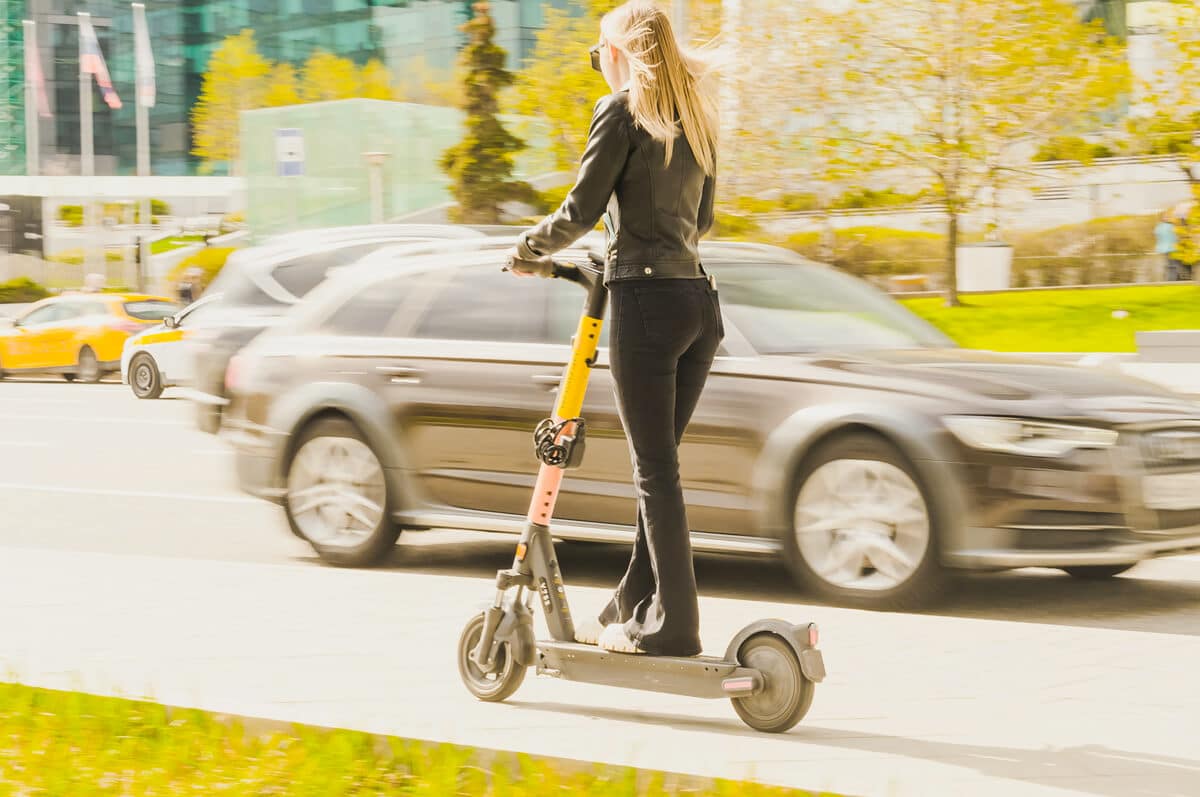 Top Rated Orange County Scooter Accident Attorneys
There are many people who ride scooters in Orange County, California. It is a cost-effective way to get around the area that can be both fun and convenient. However, accidents happen to even the most careful of drivers.
Scooter accidents can result in serious injuries or death if not taken seriously. If you have been involved in a scooter accident, contact an experienced Orange County personal injury lawyer soon for help with your case. Doing so will help you collect rightful compensation for your injuries, medical bills, and pain and suffering.
Scooter Accidents are More Commonplace Now
As scooters have grown in popularity, accidents have become more common. Injuries from these types of crashes have been increasing at a steady rate over the past decade, spanning across all age groups and genders. In fact, riders between 16-20 years old had an injury rate three times higher than any other group in 2016. This is concerning for many reasons - not only because this demographic typically has less experience with operating vehicles, but also may engage in riskier behavior like distracted or impaired driving.
Common Causes of Scooter Accidents
Scooter accidents can occur for a wide variety of reasons, many of which have to do with the negligence of other motorists. Some of the more common causes of scooter accidents that are typically related to driver negligence include:
Distracted driving
Operating while impaired by drugs or alcohol
Ignoring traffic signs and signals
Fatigued driving
Failing to yield the right of way
Speeding
Not stopping at stop signs
Ignoring traffic signals
Statistics show that an alarming amount of accidents occur when drivers are distracted and fail to see the scooter or its rider. This is because these vehicles are relatively small and not as noticeable while driving.
Some scooter accidents can be the result of issues with the roadway. Some of the more common road problems that can lead to scooter accidents include:
Potholes
Railroad tracks dip without warning signs or signals
Overgrown foliage
Unmarked hazards
Malfunctioning stop lights
Inadequate signage
Importantly, if your scooter accident was the result of a road defect or hazard, you may have a claim against the state agency responsible for the maintenance of the road. In this scenario, you have a much shorter time limit to file your claim. For this reason, if you suspect your scooter accident had to do with problems with the road or sidewalk, you should call a lawyer as soon as you can.
Top Scooter Accident Injuries
The injuries that can result from a scooter accident vary in severity. Some of the most common include:
Road rash
Lacerations on the scalp and face, neck, chest, arms, or legs
Soft tissue damage to muscles, tendons, or ligaments (that may need surgery)
Serious fractures
Brain injuries, which could lead to permanent disabilities such as paralysis or memory loss; sufferers might also have cognitive impairment.
Ongoing medical treatment
Long-term rehabilitation and care
Disfigurement, such as scarring or disfigurements that may result in lifelong emotional trauma.
How Scooter Accidents Can Impact Your Life
It is normal for anyone who has been involved in an accident to be shaken up and worried about the future. Scooter accidents can have a huge impact on your life, especially if you are unable to work or perform day-to-day tasks due to injury.
Injuries related to scooter accidents could lead not only to emotional trauma but also financial hardships that may include bankruptcy. Your family members might even need time from their own jobs due to caretaking responsibilities.
The Importance of Hiring an Orange County Scooter Accident Lawyer
If you have been injured in a scooter accident, contact an experienced Orange County lawyer to help with your case.
Retaining a lawyer will give you the best chance of receiving rightful compensation for any injuries and damages sustained during the crash. An attorney can work closely with medical professionals to get the evidence needed for a successful claim. Most importantly, they can negotiate on your behalf with the insurance company, maximizing the chances that you will get the compensation you deserve.
Call Us Today to Schedule a Free Case Evaluation with a Scooter Accident Attorney in Orange County
If you have suffered injuries in a scooter accident, you should contact an attorney as soon as you can. In many cases, the representation of a lawyer can make the process of getting the compensation you deserve much more efficient, allowing you to focus on your recovery. In addition, when you work with a lawyer, you can be certain that your rights will be protected when it comes to dealing with the insurance company. Call us today to schedule a free case evaluation with an Orange County scooter accident lawyer.
GET THE HELP YOU NEED
TALK WITH AN ATTORNEY, FOR FREE