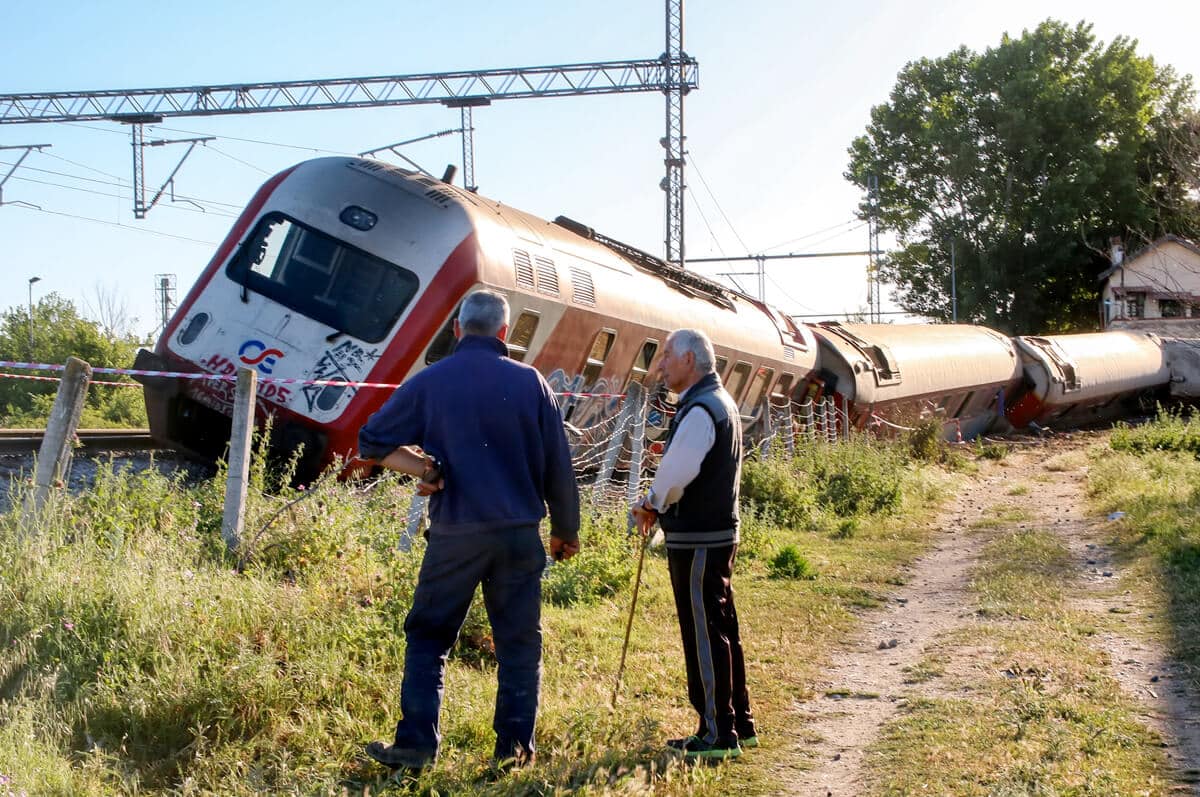 Top Rated Orange County Train Accident Attorneys
Train accidents are an unfortunately common occurrence in the United States, and Orange County is no exception. Train accidents can be devastating for those involved, but especially so when they occur on public transportation.
The injuries sustained from train accidents are often serious and require medical attention, which adds to the stress of being injured and having to deal with injury-related expenses such as lost wages or medical bills. If you have been hurt in a train accident here in Orange County, then it's important to hire an Orange County personal injury lawyer today.
Common Causes of Train Accidents
Train accidents can occur for a variety of reasons, but they typically do not occur in the absence of negligence - which means victims can usually recover compensation for their accident-related losses. Some of the more common causes of train accidents include:
Some common causes include
Mechanical failures or malfunctions
Driver error
Hazards on the tracks
Vandalism
Reckless passengers
Collisions with other vehicles
Collisions with other trains
Defective train crossings
Improper maintenance of trains or train tracks
Derailment
After an accident, it's critical to determine the cause of the crash so that you can recover compensation. Fortunately, an Orange County train accident attorney can evaluate the way your accident happened and determine who, if anyone, can be held liable. In some cases, determining the cause of your accident may require working with experts in the train industry or accident reconstructionist who specialize in train or public transportation accidents.
What Injuries Can Victims Sustain in Train Accidents?
Train accidents can cause a number of serious injuries. In many cases, these injuries occur when passengers are thrown around in the interior of the train cars. In addition, when trains collide with other vehicles, pedestrians, or bicyclists, the results can be devastating. Some of the more common injuries that people sustain in train accidents include:
Broken bones
Concussions and traumatic brain injuries
Severe lacerations
Spinal cord injuries
Crush injuries
Amputations
Severe sprains and strains
Nerve damage
Head injuries
In many cases, these and other train accident injuries can leave victims with long-term medical issues. In the most severe instances, victims may even suffer from paralysis or cognitive disabilities. As a result, it's critical for anyone hurt in a train accident to get checked out by a doctor as soon as possible and also to retain a lawyer immediately.
How Train Accident Injuries Can Impact Your Life
The aftermath of a train accident can be a difficult time. Not only are you likely dealing with physical injuries, but you may be unable to work for weeks or even months. In fact, if your injuries are severe enough, you may never be able to work again. In addition, it's possible that you are dealing with significant emotional and psychological issues related to your accident.
Thankfully, California law allows people who are injured in accidents caused by the negligence of others to recover compensation. Some examples of the damages you may seek after a serious train accident include:
Medical expenses
Lost income
Lost quality of life
Physical and emotional pain and suffering
Property damage
Importantly, if your injuries are likely to result in future medical expenses or other losses, it's critical that any settlement or award you accept includes your future damages. Fortunately, when you work with an experienced attorney, your lawyer can consult with financial and economic experts in order to determine the value of your future damages.
The Benefits of Working with a Train Accident Lawyer in Orange County
Train accident victims should consult with a lawyer, regardless of whether it looks like their case is going to settle or end up in court. The fact is that at-fault parties and their insurance companies invariably want to settle claims for as little as possible, and many victims have no idea what their claims are even worth. An attorney that has experience with handling train accidents will be able to determine the value of your claim and ensure that you get the compensation you deserve.
Claims Against OCTA
If your train accident involved an Orange County Transportation Authority (OCTA) train, it's important to be aware of the fact that you may only have a few months to file a claim. For this reason, you should contact an attorney immediately after an OCTA Metrolink accident.
Call Us Today to Schedule a Free Case Evaluation with an Orange County Train Accident Lawyer
If you have suffered injuries in a train accident, you should contact an attorney as soon as you can. At our law offices, we are committed to helping our clients obtain the most favorable outcomes possible and will only collect legal fees if we win your case. To schedule a free case evaluation with a train accident in Orange County, call our office today or contact us online.
GET THE HELP YOU NEED
TALK WITH AN ATTORNEY, FOR FREE