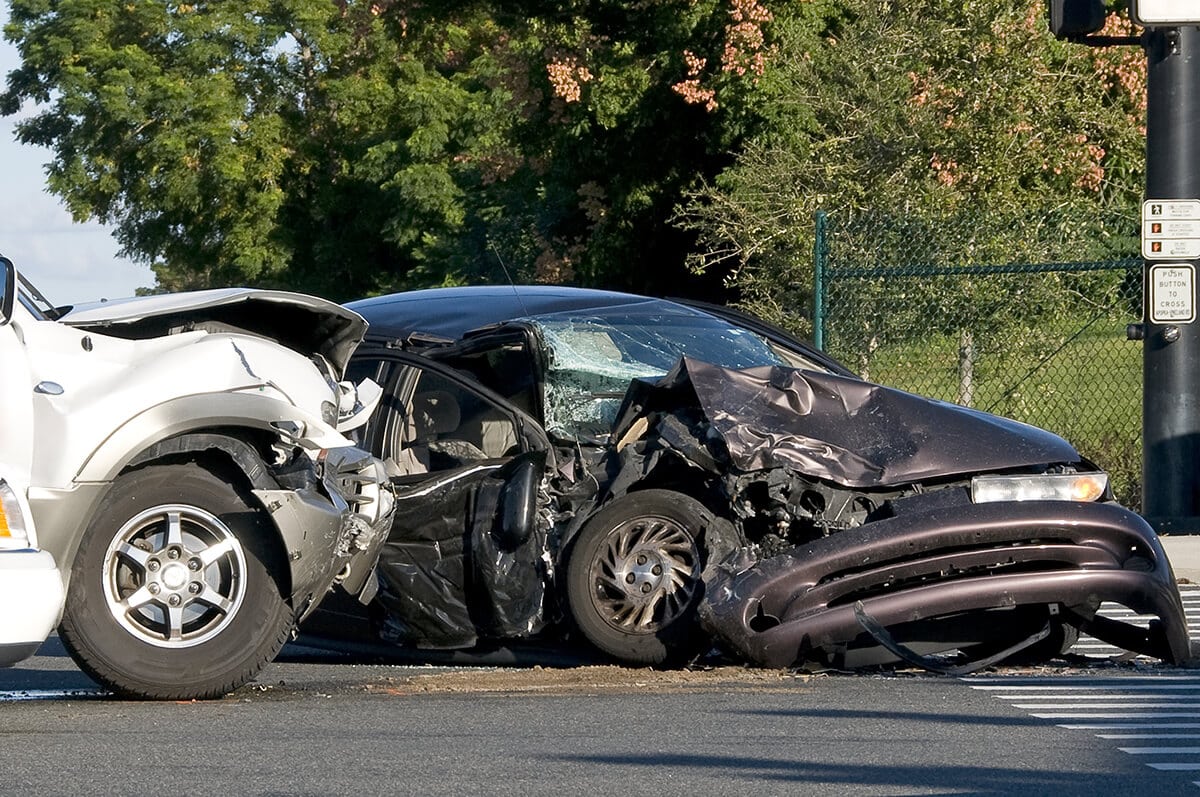 Top Rated Orange County Car Accident Attorneys
The increasing danger of the roads in Orange County is not just a matter of driver perception. If you have been injured in a car accident, there are several steps you should take right away. There are also important things you need to know about insurance. You want to do your best to navigate this stressful situation. An attorney can help take care of your case so you can focus on healing.
In general, motorists face increasing peril behind the wheel of the car because of factors that have made driving worse, including:
Deteriorating condition of roads
An increase in distracted driving
More drivers on the road
More trucks sharing the roads with drivers
If another driver or party causes a crash and you suffer injuries, you should not wait to speak with an Orange County personal injury lawyer.
Orange County Roads Are Congested and Dangerous
There are several factors specific to Orange County that increase the dangers. For starters, it is one of the most traffic-congested areas in the country. The Los Angeles-Long Beach-Anaheim area has hands-down the worst traffic in the country. This means that there are frustrated drivers taking chances to get where they are going more quickly before they get stuck in traffic. Tourists only add to the congestion, and they are often unfamiliar with the local roads.
The problem is magnified due to the crowding in Orange County, and the area has its share of dangerous intersections and highways. Some reports show that these are the most dangerous intersections in Orange County:
Anaheim Way and State College Blvd
Tustin St and Walnut Ave
Glassell St and Meats Ave
Meats Ave and Tustin St
Katelia Ave and Tustin St
A car accident case follows the same legal rules as any other personal injury lawsuit. To recover, you must show that the other driver's negligence caused your injuries. Negligence behind the wheel can take on many different forms. However, being a bad driver is not enough to be negligent. The other driver must have either done something wrong or not done something that they were supposed to be negligent.
Common Causes of Car Accidents in Orange County
Here are some of the most common causes of car accidents in recent years:
Speeding
Alcohol, drugs, or medications
Failure to yield the right-of-way
Failure to remain in the proper lane
In a car accident case, the determination of fault will be everything to your case. Unless you can show that someone else was responsible for their injuries by their wrongdoing, you would not receive financial compensation.
The key to your car accident case is showing that the other party acted unreasonably under the circumstances. That test could be very clearly met if the other driver broke a law. However, what is unreasonable depends a lot on the unique facts of your own case. Since proving facts is the main determinant of whether you can receive compensation, you need someone on your side to tell your story.
What Do Car Accident Attorneys Do?
Car accident attorneys can do many things for their clients. They help the client get a full recovery of money. This can include the following:
past and future medical bills,
lost wages,
property damage, and
pain and suffering
An attorney can help a client get to medical providers in a more efficient manner. People aren't often aware of this. Attorneys can help with health insurance delays and large copays. They can get an adequate settlement by negotiating with the insurance company. When the insurance company is not offering a fair settlement, then an attorney will file a lawsuit. They will litigate the case. If the case still doesn't settle after the filing of a lawsuit, an attorney will take the case to trial.
Why You Need Legal Help After an Orange County Car Accident
In the days after a car accident, you have more than enough going on in your life. If you are reading this and considering filing a claim, chances are that you have been injured. This means that you are both in pain and are dealing with doctor's appointments. Yet, the insurance claims process does not stand still, even though you may be hurt.
Complicating things in your car accident case is the presence of the auto insurance company. In general, insurance companies do quite the opposite of doing anyone any favors. In a car accident claim, insurance companies are known to be even worse. These companies have such a huge volume of claims that they have their modus operandi down to a science. They are trying to keep you from getting the compensation that you deserve. Without legal help on your side, they might succeed.
Insurance Companies Try to Protect Their Bottom Line
When another driver was responsible for your injuries, their insurance company may go into overdrive to try to protect their own bottom line. They are not above resorting to tricks to get you to make a statement that undercuts your own case. When you have an experienced car accident lawyer on your side, you would be wiser to their tricks. However, waiting too long to get legal help could harm your case because the insurance company may get around your defenses before you know how to deal with them.
If you can show that another driver was responsible for your injuries, that is only part of the legal battle in a car accident case. Oftentimes, the real struggle is to get the compensation that you deserve. It will almost certainly not be forthcoming if the insurance company has its way. Their initial settlement offers are clearly not designed to fairly compensate you. Instead, they are intended more to protect the insurance company's profits.
Your Car Accident Attorney Helps You Negotiate
Nobody ever said that negotiating with an insurance company was easy. The old saying that knowledge is power applies to this negotiation process. The most important knowledge to have is how much your claim is worth. Without representation from an Orange County car accidents lawyer, you may never know the value of your claim. One certainty to contend with is that the insurance company does.
The goal is to get fair compensation without having to go to trial in your case. As bad as we have said that the insurance company is, you usually will settle your case for an amount close to its value. However, if you simply cannot get the insurance company to reach that point in negotiations, you may have to go to trial. If that is the case, the attorneys at the Law Office of Brent W. Caldwell are experienced litigators who know how to take the fight to the defendant. While we could never guarantee a legal result, we can tell you that trials are very rare in car accident cases.
When Should You Contact an Attorney After a Car Accident?
You should contact an attorney as soon as possible. This is because evidence needs to be collected in the proper manner. Evidence might include photos, witness statements or medical records.
It's important to get witness statements when they're fresh in the witness' mind. Several days to a week after the accident is the best time to get those statements.
Also, an attorney can help you seek medical treatment. This is helpful if you don't have medical insurance, or if you have insurance where there are large copays. An attorney can help you get to the right medical providers. Then they can have those medical providers submit their bills to the insurance company.
Should I accept a Settlement Offer For a Car Accident?
It is common for people to try to negotiate with the insurance company themselves and receive settlement offers. Then the person will consult with an attorney to ask if it is a good offer. People often want to know if they should accept an offer.
Whether it is a good offer depends on a couple of things. First, it depends on the amount of insurance that the at fault driver has on their insurance coverage.  Next, it depends on the extent of your injuries.
When a case comes to the Law Office of Brent Caldwell, we evaluate the damages in the case. We will compare this to how much the insurance company is offering. It often takes an experienced and qualified attorney to analyze these offers.
What If I'm Still Having Pain and Discomfort?
A big issue in whether you should accept the settlement, is whether you have recovered after the accident. Are you still having pain and discomfort? Does it look like you will need future medical treatment? These are things you need to talk to your doctor about.
Have your doctor write a report once they determine you need ongoing medical assistance.
It is important to know that once you settle your case, there is no reopening the case. There's no going back to the insurance company if you find out you need surgery. When you settle the case, you will sign a release, which means the case is done and you cannot try to recover money for any further medical treatment.
What If the Other Party Didn't Have Insurance?
Unfortunately, it is common that the at fault driver didn't have insurance. Or that they only had minimal insurance coverage.
In California, the minimum policy is a $15,000 insurance policy. In terms of car accident cases, that is a small amount. That insurance policy will not last long if there's significant medical treatment.
Your policy may include what is uninsured motorist or underinsured motorist coverage. This means that you can make a claim to your own insurance company to pay for the remainder of your claim. This is assuming you have enough insurance to cover the rest.
One thing to note is this type of insurance coverage is elective in California. You do not have to have it.
More About Car Accident Insurance
Another thing about this type of coverage is your policy limit must be higher than the at fault driver's policy limit. For example, if the at fault driver has a $25,000 policy. But you have a $15,000 uninsured motorist policy. Then your insurance policy does not come into play. Your insurance coverage must be greater than what the at fault driver had at the time of the accident.
It is estimated that 20% of California drivers do not have insurance coverage. They'll get their insurance to get their car registered, but then they will let their insurance coverage lapse by not paying premiums. So, uninsured motorist coverage is important.
Experienced Orange County Car Accident Lawyers
If you or a loved one have been hurt in a car accident, the Law Office of Brent W. Caldwell can be your guide and advocate as you seek financial compensation. Contact us online or call us at (714) 844-1682 to schedule your free no-risk consultation to take the first step in holding the other driver legally accountable.
GET THE HELP YOU NEED
TALK WITH AN ATTORNEY, FOR FREE