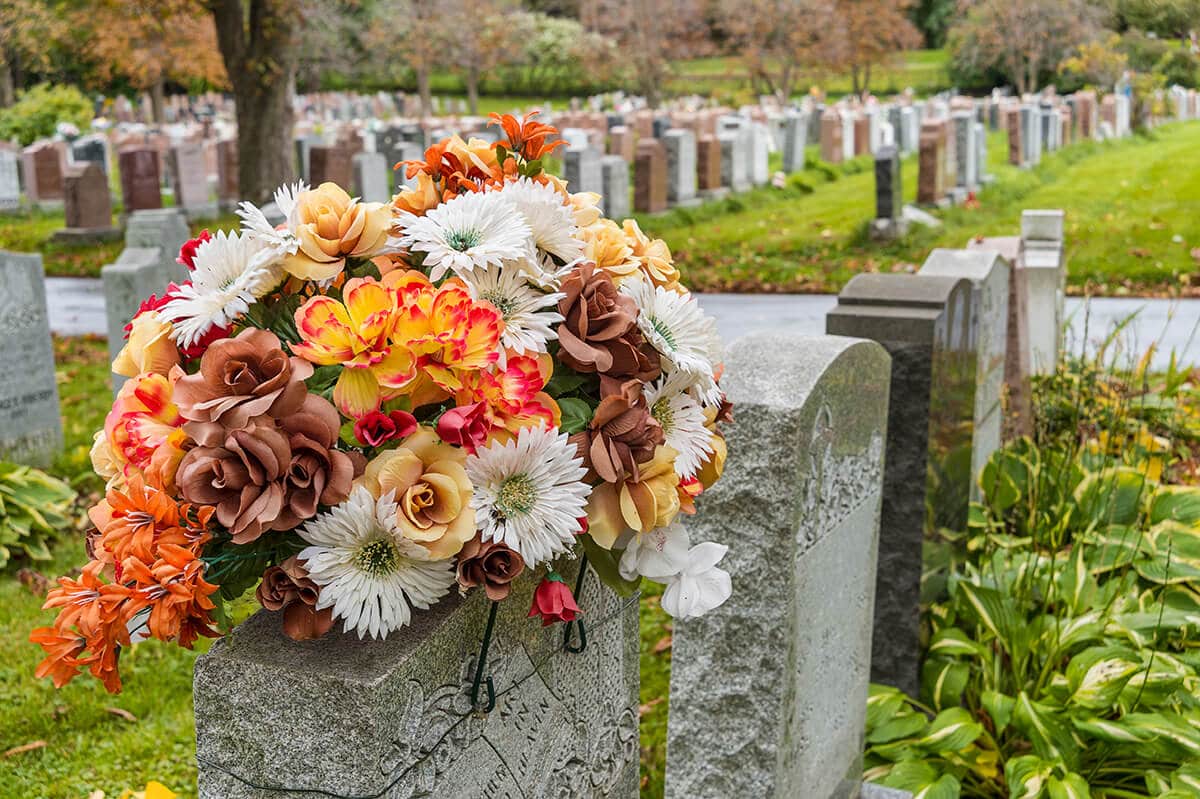 Experienced Orange County Wrongful Death Attorneys
Have you lost someone close to you due to someone else's negligence, or intentional acts? If so, you want to evaluate whether you have a wrongful death matter on your hands. You have two years to file a wrongful death case, so in addition to your grieving, you must act fast on the legal front.
If someone else was negligent, you are entitled to financial compensation for your injuries, and you should learn about your options from an Orange County personal injury attorney.
Types of Wrongful Death Cases
Wrongful death can result from the following types of case, among others:
Car accidents
Motorcycle accidents
Premises liability
Product liability
Pedestrian accidents
Truck accidents
Families come to us after they have lost a loved one, wanting to know whether they can recover. As experienced attorneys, we recognize the difficulties and turmoil that families face when they have lost a loved one prematurely to the actions of someone else. We work with the family in a spirit of compassion, trying to give them the peace of mind they have from knowing that someone will fight for them.
Who Can Bring a Wrongful Death Lawsuit?
Not every person in the family can submit a claim for wrongful death. Like every state, California has its own statute about wrongful death that dictates who can file a lawsuit. In this state, the following could possibly receive compensation for wrongful death:
The deceased's surviving spouse
The surviving partner
Their children and grandchildren
There is a line of descent of people who can file a wrongful death lawsuit if there is nobody in any of the categories above. Parents and siblings could file a claim if there was no spouse, partner, or descendants. You should check with a wrongful death attorney to see if you are able to bring a suit.
What Happens in a Wrongful Death Case?
Wrongful death cases are often cases based on the legal theory of negligence. You are suing somebody for their negligent, or sometimes intentional, behavior. It is this negligent or intentional conduct that caused the death of your family member.
In a wrongful death case, if you win or settle the case, you can obtain damages for the following:
economic loss,
the financial support of the family member who died,
or the loss of love, compassion, affection, moral support, and sexual relations.
The last list are general damages. General damages are the damage that includes the total loss to the family.  These are abstract concepts that are difficult to assign a number. There is no exact way of defining how much that is worth. For instance, how would you measure the loss of love and compassion of your spouse? It's not a question many people spend time thinking about.
An attorney will prepare the case in a specific way to prove how important the person who died was to you, your family, and your life. A good attorney will paint a compelling picture of the total loss that you and the whole family has experienced because of your loved one's death.
How to Prove a Wrongful Death Case
The biggest thing that you need to do to win your case is show that the death was wrongful. This means that someone else's negligence caused the death. You would need to prove all four elements of the negligence test to establish an entitlement to compensation. They are:
The defendant owed the deceased a duty of care
The defendant breached that duty by acting unreasonably for the circumstances.
Your loved one suffered an injury (in this case, death)
Your loved one would not have died had it not been for the actions of the defendant.
For example, if your loved one was killed in a car accident, the fact that the other driver hit them while speeding would be negligence. In a product liability case, the lack of care that the manufacturer used while making or designing the product could be the negligence that triggers wrongful death damages.
Damages in a Wrongful Death Lawsuit
One of the first things that people want to know during their initial consultation is how much they can recover in a wrongful death case. It is a natural question to ask. After all, besides getting justice, the entire legal process is about being fairly compensated because your loved one cannot be brought back.
Damages in a wrongful death case are different than in a regular negligence case. The plaintiffs can recover for what the deceased suffered between the time of the defendant's negligence and their death. This is like what a personal injury plaintiff would usually recover and could include the following:
Lost wages
Medical expenses for their treatment, including payment for ground or air ambulance
Pain and suffering that they felt before they died
Funeral and burial expenses
There is a second category of damages that makes a wrongful death case different. This is what the family has suffered from the loss of their loved one. Not only did they suffer at the time that they lost their family member, but the damages continue to accrue even long after the death.
This category of damages would include the loss of the wages that the deceased would have earned from the time of their death all the way through their expected retirement date. In addition, the family can be compensated for the absence of their loved one and the role that they played as a companion or valued family member.
As you can see, there is plenty of room for a difference of opinion between the two sides in a wrongful death case. The plaintiff would insist on being fully compensated for everything that they have lost, while the defendant would likely undervalue the damages because they want to pay less. This is why you need a wrongful death attorney. Many families simply do not know the value of their claim and all the elements for which they could be compensated.
How Long Does a Wrongful Death Lawsuit Take?
How long it takes to resolve a wrongful death case often depends on how you reach the resolution. For example, if the matter is resolved via settlement, this could happen relatively quickly, such as a year or even less. However, even settling the case outside of a trial can take time. Because it often requires the attorney to paint a compelling picture to the other side and to prove their case is strong.  Taking a wrongful death case through a jury trial can take about three years.
It is a good idea to hire a wrongful death attorney who is also a trial attorney. Not all wrongful death attorneys have trial experience. Be sure to hire a personal injury attorney with a good amount of trial experience. This is so you don't have to switch attorneys in the middle of your case, which is difficult and not efficient.
What Percentage of Wrongful Death Cases Settle Before Trial?
Most wrongful death cases are settled before trial. An estimate is that less than five percent (5%) of the cases filed get to trial. Most cases settle prior to trial.
The reasons for settlement of a case prior to trial often depends on the amount of insurance that the defendant's side has. It also depends on the amount of assets that the defendant has. If there is a solid offer to settle the case, then the case will settle. If not, the case will proceed to trial and the jury will decide the total amount of damages in a wrongful death case.
How Long Do You Have to Bring a Wrongful Death Lawsuit?
In California, you have two years to bring a wrongful death action. If you do not bring the action within two years, the court will dismiss the case based on the statute of limitations. There is no way of working around a statute of limitations issue. If you fail to bring your case within two years of the person's death, you will not be able to recover your damages.
How a Wrongful Death Attorney Can Help You
In California, there is a need to move quickly to hire a wrongful death attorney. The time limit on filing a wrongful death claim is two years after the date of death. However, you do not want to begin the legal process close to that deadline. First, there is a large chance that you may need the money, and the claims process takes time. Second, you want to try to explore a settlement before that date without risking missing the deadline. If you fail to follow the statute of limitations, you will lose the right to file a lawsuit completely.
A wrongful death case will take time and effort, especially since there are more elements of damages that could be in dispute. This is why you need to get legal help quickly. As your attorney, we would do the following:
Investigate your case and gather the evidence
Counsel you on your legal options and how you can best receive compensation
File your claim for compensation and negotiate with the insurance company
File a lawsuit in court if the settlement offer is inadequate and try your case in front of the jury
Why It's Important to Act Quickly
If you believe the death of a loved one was caused by the negligence of somebody else, or even intentional actions of another person, keep in mind that you only have two years to bring that claim. That time will go by fast as you are grieving and healing from the loss of a loved one. That is why reaching out to an attorney as soon as possible is important.
An attorney can help seek justice for you and your family. You can find some comfort in knowing that your loved one did not die in vain. Let an attorney take care of all the legal work while you focus on what matters most. And that is healing and moving forward with your life after such suffering such a tragic loss.
Consult With Our Orange County Wrongful Death Attorneys
If you have lost a loved one in an accident or due to some other wrongful act, the Law Offices of Brent W. Caldwell can help you. Call us today at (714) 625-8914 or contact us online to set up a time to talk. Your initial consultation is free, and you owe us nothing unless you recover money in your case.
GET THE HELP YOU NEED
TALK WITH AN ATTORNEY, FOR FREE