California Car Fatality Stats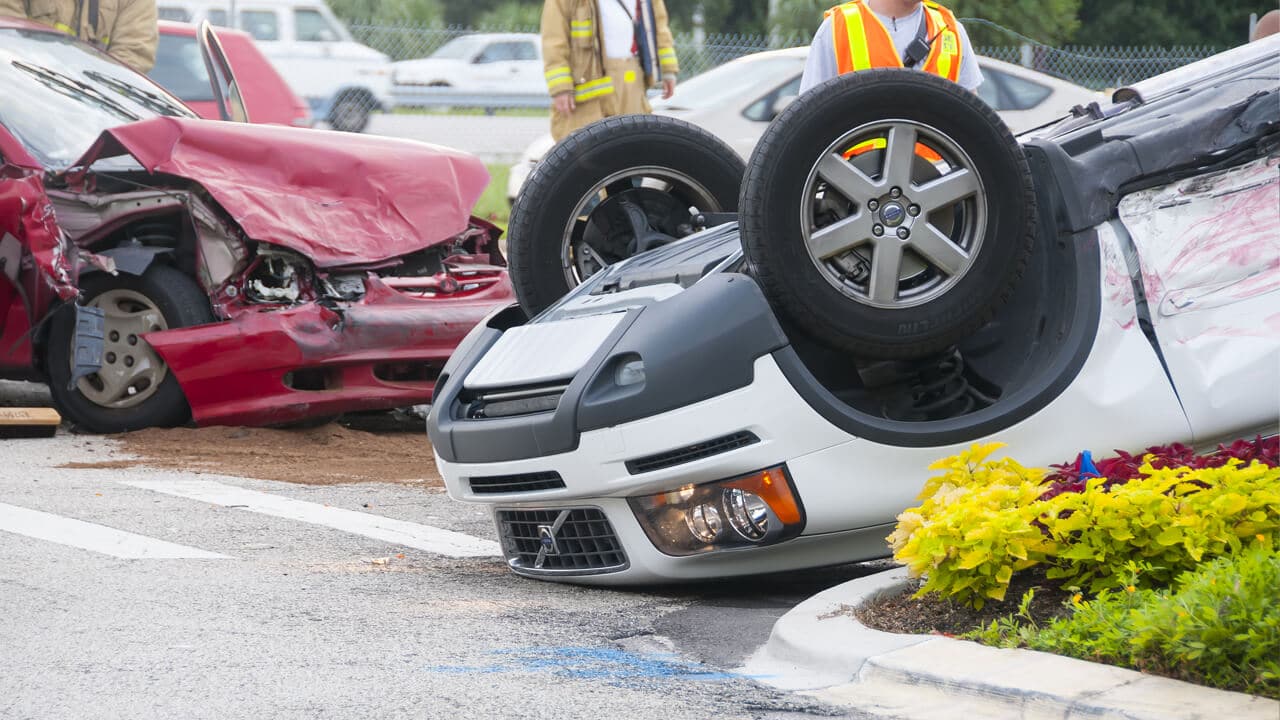 Unfortunately, car accidents continue to be a major cause of death in California. In many circumstances, these fatal car accidents result from some type of driver error, recklessness, or negligence.
One of the most accurate and complete reports for traffic fatalities in California is the Highway Patrol's SWITRS report. The most recent report came out in 2017, and it notes that 3,904 individuals suffered fatal injuries in a total of 3,582 traffic crashes for that year. According to statistics, there is approximately an 8 percent chance that more than one individual will suffer fatal injuries in a single traffic accident.
Moreover, the most recent information from the California Office of Traffic Safety (OTS), updated in 2019, indicates that between the years 2018 and 2019, the total number of traffic fatalities decreased more than 5 percent, from 3,798 down to 3,606. Moreover, the number of fatal crashes in which alcohol played a part decreased by approximately 4.5 percent. Statistics also showed that approximately half of all motor vehicle operators who suffered fatal injuries in car crashes in 2019 tested positive in a drug test.
Motor vehicle crash fatalities involving teenage passengers also decreased in the double digits between the years 2018 and 2019. Finally, fatalities that involved a driver or passenger who did not wear a seatbelt decreased by more than 2 percent between 2018 and 2019.
Despite the overall decrease in California traffic fatalities, reckless, distracted, and intoxicated drivers still cause fatal accidents. If someone you love suffered fatal injuries in a recent car crash, it is essential that you have knowledgeable legal representation in your corner right away. Otherwise, the insurance company will take advantage of you and offer you far less than your case is worth. A knowledgeable and compassionate California wrongful death lawyer in your area can explain your legal options and help you pursue the maximum amount of damages you deserve for your loss.
Filing a Wrongful Death Claim After a California Car Accident
If you lost a loved one in a car accident that resulted from someone else's negligence, you might be eligible to file a wrongful death claim. In most wrongful death cases, the personal representative of the deceased individual's estate files the claim. Therefore, following your loved one's death, you will need to set up an estate – and have the court appoint a personal representative – as soon as possible. From that point forward, a wrongful death claim continues in much the same way as any other personal injury claim or lawsuit.
To be successful in a wrongful death claim, the claimant must demonstrate that the at-fault driver behaved negligently or unreasonably under the circumstances. Typically, they violated a traffic law or engaged in some type of distracted or intoxicated driving. As a result, the car accident must have occurred, which in turn led to your loved one's untimely death.
In most instances, the claimant or their lawyer will deal with the insurance company for the at-fault driver. After submitting the claim documents, the insurance company representative might make an offer to resolve the wrongful death claim. However, in most instances, these initial offers are far below the claim's actual value.
A knowledgeable California wrongful death lawyer will be able to negotiate with the insurance company adjuster and pursue an increased settlement offer. If the insurance company refuses to offer favorable monetary compensation, the claimant has the option of filing a wrongful death lawsuit in the state court system. If the case does not resolve by the end of litigation, the parties could take their case to a jury trial, where a jury will decide the amount of money to award in the case.
Potential Damages in California Wrongful Death Claims
Although money can never replace the loss of a loved one, it is the only legal means possible to bring some sense of closure and justice to an otherwise heartbreaking situation. A wrongful death claimant may be eligible to recover several types of damages on behalf of their deceased loved one's estate. First, they could recover monetary compensation for funeral and burial expenses, as well as for future lost wages, if the decedent had been working prior to their fatal accident.
Moreover, the claimant could pursue monetary compensation for the decedent's pain and suffering that they experienced between the time of their accident and their untimely death. The claimant could also pursue compensation for the loss of the decedent's future comfort, care, and companionship.
A knowledgeable wrongful death lawyer in OC can review your circumstances with you and help you determine which of these damages you may be eligible to recover. Your lawyer can then help you pursue the maximum amount of compensation available from the insurance company.
Call an Experienced California Car Accident Attorney Today
Losing a loved one is never easy – most especially if that loss was preventable. A compassionate Orange County wrongful death attorney can help you decide on the best course of action for your wrongful death claim and pursue the monetary recovery you need from the insurance company.