Can Apologizing after an Accident Ruin your Chances of Recovering Compensation?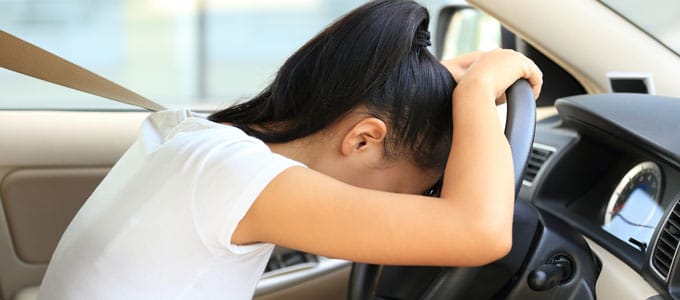 After an accident, many people have the urge to apologize. While it may be good manners to apologize, it is not a good idea to do so from a legal perspective. Even a simple "I'm sorry" could be taken as an admission of fault, potentially damaging your ability to recover compensation. While accidents can occur in myriad ways, there are some things that accident victims should always do regardless of the type of accident that occurred. A few of these are discussed below.
Stick to the Facts
If your accident was one in which the police became involved, like an auto accident, be sure to just stick to the facts when giving your version of events. Do not offer your opinion about how or why an accident occurred, as these kinds of statements can come back to haunt you in the claims process. In general, it is a good idea to say as little as possible.
Collect Information
After an accident, you should collect as much information about the way in which it occurred and the people involved. The type of information that you should collect depends on the type of accident you were involved in – for example, after a car accident, you should be sure to get the other driver's insurance information, while in a slip and fall, you should request a copy of any incident report that was generated. If possible, take photos of the scene of the accident.
Seek Medical Attention
If the accident in which you were involved resulted in any type of physical trauma, you should undergo a through medical evaluation even if you do not think that you have been injured. There are certain injuries, like whiplash, that may not develop symptoms for a significant amount of time. If you fail to have your injuries identified and documented shortly after the accident, it may make it possible for the other side to argue that your injuries were caused by something else.
Talk to an Attorney
Accident victims should always speak with a lawyer in order to determine their legal options. There is no cost associated with having one of our lawyers review your case, and you will not owe anything in legal fees unless we recover compensation for you. It is important to speak to a lawyer prior to accepting any settlement offers that an insurance company makes, as you may not know how much your claim is actually worth.
Call our Office Today to Speak with a Qualified Huntington Beach Personal Injury Lawyer
If you have been involved in an accident that resulted in an injury or financial loss, you should speak with an Orange County car accident lawyer as soon as possible. As a former insurance defense attorney, managing partner Brent Caldwell understands insurance company tactics and knows how to get the largest possible settlement or award in each case. To schedule a consultation with one of our lawyers, call our office today at 714-735-4379 or send us an email through our online contact form.