Rear-End Collision Injuries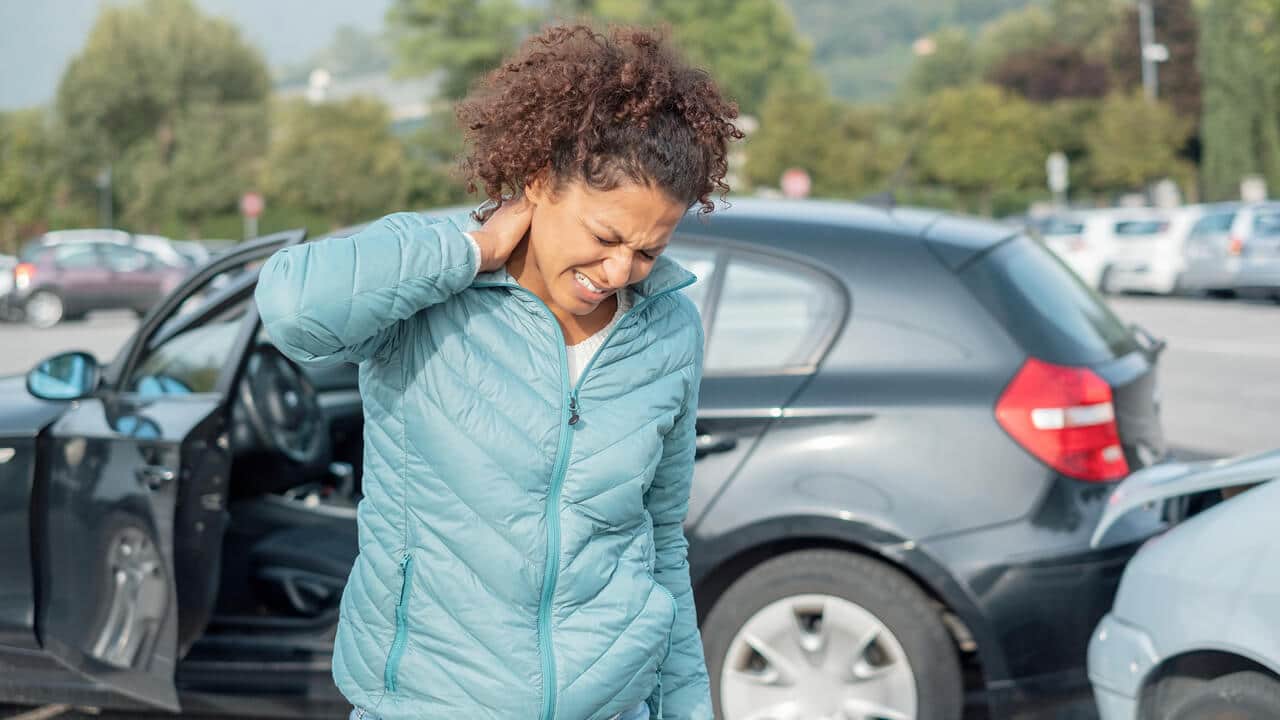 A rear-end collision occurs when the front of one vehicle strikes the back of another vehicle. When this happens, the force of impact may cause an accident victim's body to move around inside their vehicle or jerk frontwards and backwards. As a result, a part of the accident victim's body might strike the steering wheel, headrest, window, or door frame, causing very serious injuries.
If you suffered injuries in a rear-end car accident, you have legal options available. A knowledgeable Orange County car accident attorney can help you file a claim for damages against the at-fault driver's insurance company. Your lawyer can then pursue settlement compensation on your behalf and work to obtain the damages you deserve. If the insurance company will not take your case seriously, your lawyer can file a lawsuit in court and bring your case to an efficient resolution.
Common Injuries That Crash Victims Suffer
When a driver or passenger becomes involved in a rear-end impact, the impact force may cause them to suffer serious injuries. For example, if their head strikes the steering wheel or headrest in the accident, they may suffer a traumatic brain injury, such as a concussion. In some cases, traumatic head injuries cause minor symptoms, while at other times, they leave an accident victim in a permanent coma.
Moreover, when an accident victim's body moves forward and backward abruptly, they may suffer a soft tissue injury – such as a muscular sprain or strain – to the neck and back. Even though soft tissue injuries do not involve fractures or broken bones, they may still require extensive medical treatment and physical therapy. If the accident victim suffers a broken bone or fracture, they may need to undergo one or more surgeries, in addition to lengthy physical therapy.
In a severe rear-end impact, the accident victim may also suffer damage to their spinal cord, leading to full or partial paralysis. A full paralysis injury typically prevents an accident victim from using their hands, arms, feet, and legs. They may also lose sensation in the affected areas. If they suffer a partial paralysis injury, however, they may experience limited movement and sensation in the affected body parts.
As soon as possible after a rear-end crash, it's essential that you seek follow-up medical care at a local hospital ER or urgent care center. This treatment is necessary to prevent against your injuries becoming worse. Moreover, an ER medical provider can take the necessary imaging studies, including MRIs and x-rays, to determine whether you suffered a broken bone or soft tissue contusion. The provider can also take CAT scans to determine if you suffered a head or brain injury.
After the medical provider renders a diagnosis, they can order the necessary emergency treatment – or send you to a medical specialist. While you focus your attention on recovering from your injuries, your lawyer can begin handling the legal aspects of your case and preparing your personal injury claim.
Burden of Proof in a Car Accident Claim
In a car accident claim, the accident victim has the sole legal burden of proof. Specifically, they must show that another driver violated their duty of care, causing the subject car accident. In the case of a rear-end crash, the at-fault driver might have violated a rule of the road, such as by speeding. Alternatively, they may have engaged in distracted or intoxicated driving, causing a rear-end collision.
In addition to the at-fault driver breaching their legal duty, the accident victim must have suffered at least one injury in their accident. To establish medical causation, the accident victim's lawyer may need to retain a qualified medical provider.
A knowledgeable car crash attorney in your area can help you demonstrate your legal burden of proof and recover the damages you deserve for your injuries.
Potential Damages 
Car accident victims are eligible to recover various damages as part of their personal injury claim or lawsuit. The damages that a car accident victim recovers will usually depend upon the force of impact, the extent of property damage to the involved vehicles, the injuries which the accident victim suffers, and the cost of their medical treatment.
Some of the most common damages that rear-end car accident victims might obtain include compensation for:
Related medical treatment costs
Lost wages
Loss of earning capacity
Physical pain and suffering
Loss of the ability to use a body part
Emotional anguish
Loss of life enjoyment
Permanent disfigurement or disability
Loss of spousal companionship and consortium
Call a Knowledgeable Car Accident Attorney Today
If you or a person you care about suffered injuries in a rear-end car crash, it is vital that you have knowledgeable legal counsel on board in your case as soon as possible. Your attorney can explain all of your legal options to you and help you decide on the best course of action for your case.