Common Head Injuries in Traffic Accidents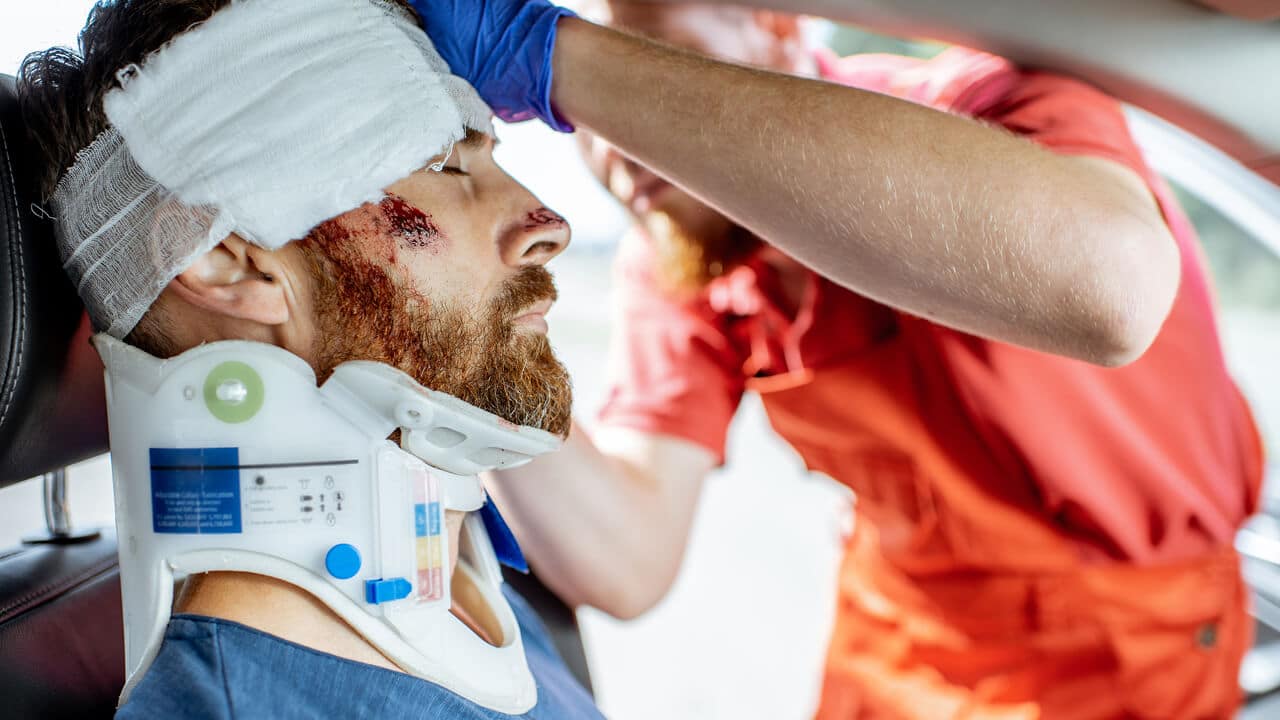 When you are involved in a traffic accident, there is always the risk of injury, regardless of how quickly you or the other cars around you were driving when the collision occurred. Some injuries are more serious than others, and one of the injuries that is both common and potentially serious is a head injury. If you have been involved in a traffic accident and believe that you suffered a head injury due to another driver's negligence, it is advisable to speak with an experienced car accident attorney as soon as possible.
What are some Common Head Injuries Suffered in a Car Crash?
A head injury can be a life-changing event that dramatically alters your physical and mental abilities. Some of the most common head injuries that people suffer in a traffic accident include but are not limited to:
Traumatic brain injury (TBI)
Concussion (also known as a mild TBI)
Contusions
Open head wound
Brain hemorrhaging
Skull fractures
The aftermath of a head injury can be frustrating, confusing, and expensive. Medical bills and lost wages due to time off work can add financial stress on top of an already challenging situation. For this reason, it is beneficial to speak with an experienced car accident attorney who can help outline your legal rights and advocate for just compensation on your behalf.
What Steps Should You Take If You Are Injured?
If you are injured in a traffic accident and suffer a head injury, it can be challenging to determine what steps to take to protect yourself, both physically and legally. Some steps that our attorneys advise our clients to take in the event of a traffic accident include:
Move yourself to a safe place – If you can, move your vehicle out of the way of traffic in order to avoid any future accidents. If it is dark outside, take extreme caution when exiting your vehicle. If you have flares available, set these out to make your car more visible to other drivers.
Contact the police – It is wise to call for help and report the accident. They will arrive on the scene and, if necessary, an ambulance can transport you for treatment of your injuries. The police will also typically prepare an official police report based on what they observe at the scene of the accident, as well as issue citations or make arrests of drivers who they suspect violated the law.
Seek medical attention – Even if you don't think that you have suffered any injuries, or that your injuries are not all that serious, it is advisable to see a doctor for a thorough exam. Some injuries, especially head injuries, take hours, days, or even weeks to present symptoms.
Avoid speaking directly with the insurance companies – Although it might be tempting to tell your whole story to a seemingly-concerned insurance adjuster, it is best to avoid discussing your accident. Your attorney can handle this communication so that you can rest and focus on recovering from your injury.
Call a skilled traffic accident lawyer – to learn more about your legal options and the best next steps to take.