Who can be sued after an e-bike accident?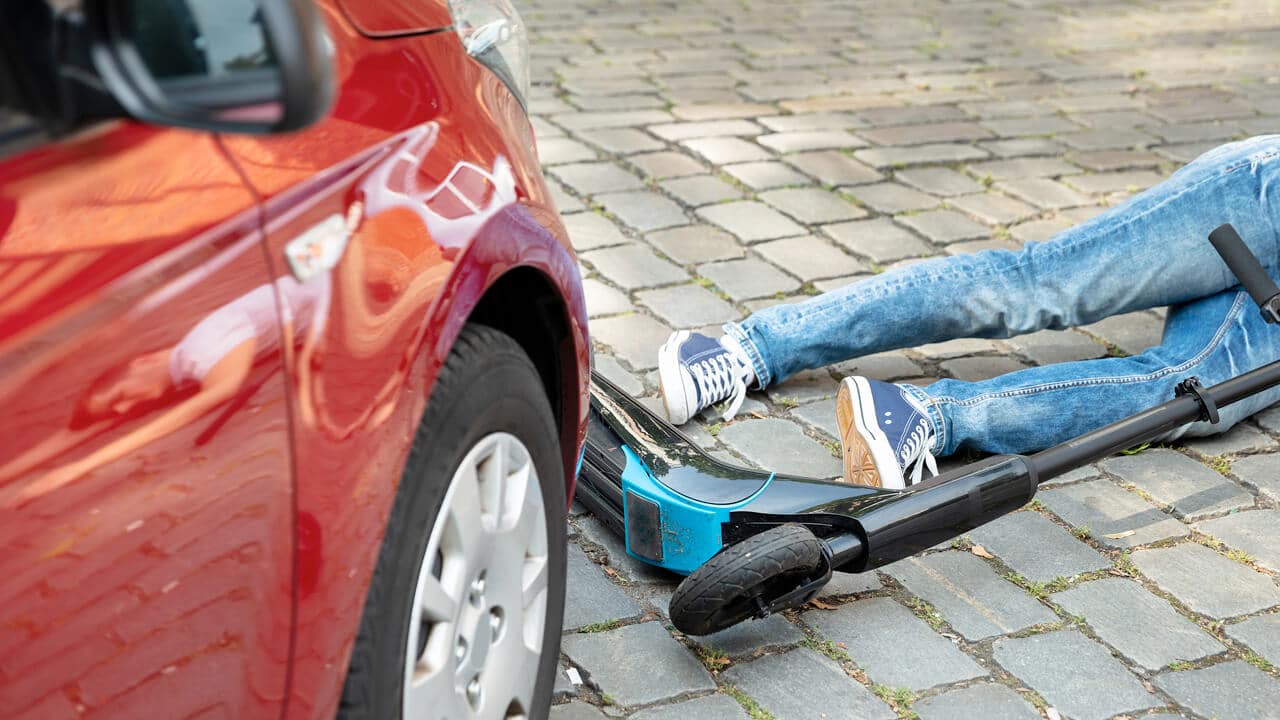 Injuries from e-bike accidents can be severe and can result in extensive medical expenses and lengthy recovery periods. When facing these types of injuries, it's important that you know your rights and can recover the compensation you deserve.
Who is liable for an e-bike accident?
When an e-bike accident occurs, there are various parties who may be held liable. It's important to reach out to an experienced personal injury attorney who can help you evaluate your case and make sure the appropriate parties are held responsible. Depending on the circumstances of the accident, an attorney will help you collect the evidence needed, including eyewitness accounts, current and past medical expenses you've incurred, and a calculation of current and future lost wages.
Potentially at-fault parties include:
Vehicle Operators.
Another e-bike operator.
While the parties listed above are the most commonly liable, there is one other party to consider: the manufacturer. If your accident occurred as the result of a faulty e-bike, you can file a product liability suit against the manufacturer of the e-bike. The most frequently used product liability claims are:
Defective manufacturing: Something happened during the manufacturing process that made the e-bike unsafe.
Defective design: The design of the bike contains a flaw that makes the e-bike unsafe.
Warning label error: The e-bike manufacturer failed to include sufficient warnings about the dangers of riding the e-bike.
California Laws Around E-Bikes
In 2015, California passed new ebike legislation (AB-1096). The legislation puts e-bikes into three categories:
Class 1: bikes that must be pedaled and have a top assisted speed of 20 mph.
Class 2: bikes that do not need to be pedaled and have a top assisted speed of 20 mph.
Class 3: bikes that have a top assisted speed of 28 mph.
The law also prescribes specific rules for each e-bike class. Class 3 bikes can travel on public road bike lanes, while Class 1 and 2 are allowed on multi-use paths unless local ordinance says otherwise. Operators of Class 3 bikes must be at least 16 years of age.
In addition, the law does not consider e-bikes to be motor vehicles, which means that e-bike riders do not need to obtain a special license and do not need to carry any liability insurance. It's also important to be aware that cities and counties may pass additional regulations concerning e-bikes.
If you are an e-bike rider or have been involved in an e-bike accident, it's important to know the applicable laws for e-bikes where you ride, as they may help you to build your case that another party is at fault and avoid being at fault if you are ever in an accident.
Contact a California Personal Injury Attorney
If you or a loved one was injured in an e-bike accident, reach out to an experienced Orange County ebike accident attorney. An attorney can evaluate your case and advocate for your rights and the compensation you deserve. They'll handle the legal aspects while you rest and recuperate.