Who's Responsible for a Slip and Fall?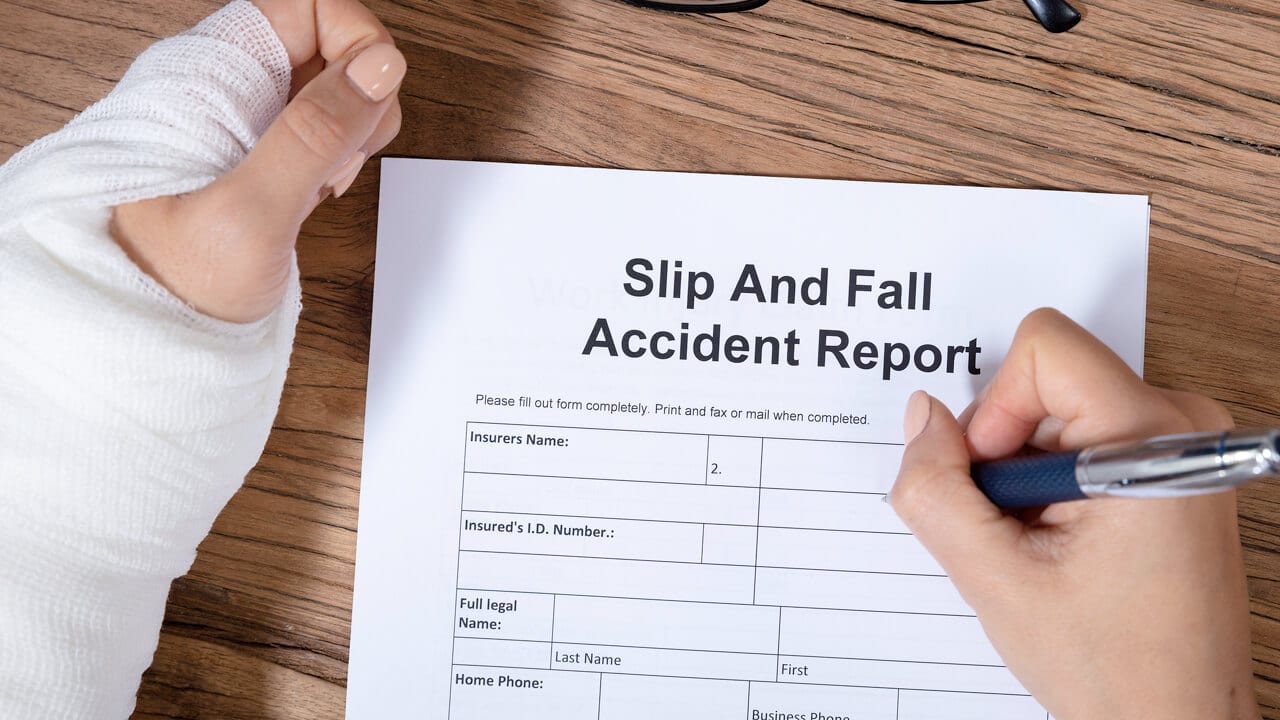 If you want to prove that a slip and fall incident is more of the defendant's fault than the plaintiff's, there are a few main points that need to be proven to an insurance company or in court. Always seek help from an Orange County slip and fall attorney.
Things You Need to Prove in a Slip and Fall Case
To prevail in a slip and fall case, you – through your attorney – must prove the following regarding the liable party.
1.    Reasonable Care Was Ignored
The property owner has a responsibility to exercise "reasonable care," which is the caution and care a reasonable property owner would have used to keep visitors free from harm.
For example, if an office has loose, uncovered cords in an area where clients normally walk, and one of them trips, falls, and injures themselves, then the office staff didn't exercise reasonable care because common sense should have told them to cover up or retrieve those cords from a space where people are regularly walking.
2.    The Unsafe Conditions Were On The Defendants' Property
The hazardous environment that caused the slip and fall (and ultimately the injury) must have been located on the defendant's property in order for them to be held liable for damages.
3.    No Warnings/Repairs Were Made
Sometimes, a hazardous area on the property is temporary, in which case the owner needs to be sure that there are posted signs that patrons and/or workers can see in plain sight. Other times, it's a more long-term repair that went ignored for a while, when all of a sudden someone got hurt from it. Any hazard that a property owner knew of or should have known about should be warned of or repaired to avoid injuries. Not doing so can lead to liability for your injuries and losses.
The Difficulty of Proving Slip and Fall Liability
While it might seem straightforward that a slip and fall is a property or business owner's fault, these cases can be harder to prove than you might think. First, an insurance company can claim that you fell due to distraction, clumsiness, or another factor. By placing some of the blame on you, the company is hoping to reduce its liability. If the insurer claims the slip and fall was entirely your fault, it is trying to deny your claim outright.
To prove that the company or owner was liable, you need to present evidence. Your attorney can gather evidence, including:
Video footage
Photos of the hazard
Maintenance reports
Eyewitness testimony
This evidence can show that the property or business owner was the one responsible for the hazardous condition that caused your fall.
Even if the negligent party was an employee, the employing company will be liable. Under the legal claim of vicarious liability, a company is liable for the actions of its agents and employees. Your attorney can determine which parties (and which insurance companies) you need to file your claim against and prove liability for your injuries and losses.